More
about
Us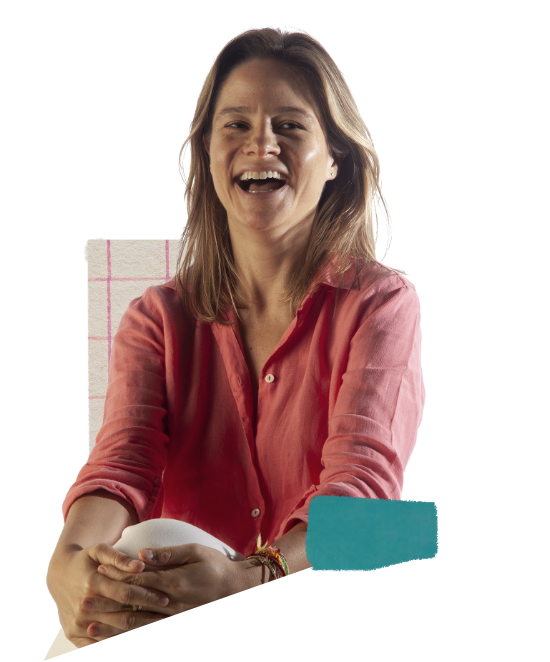 Carolina Falzoni
Before anything else, I am curious and passionate about life and my children, about absolutely everything they bring me – highs and lows.

For me, investing has always been the balance between reading a lot, listening to intuition, having discipline and patience – a professional love at first sight. Something I discovered when I was still a student-worker at Fundo Verde in 2003.

For me, WE is all that combined. Here, I am responsible for managing our portfolios and for always bringing us a pinch of newness.
David Jenkins
I was born in England and have already lived in 4 different countries. I love traveling. I am happiest in the sun, especially If I can sail or dive.

At WE, my focus is on tracking and analyzing international markets. I love the world of alternative investments and I am ever on the lookout for new opportunities and strategies for our Brazilian families!
Débora Oliveira
I am a self-confessed geek, a fan of electronic games and music. I read a lot, from Edgar Allan Poe to Monteiro Lobato. I play piano decently and have published a book chapter. I graduated in business administration from Unesp. At WE, I am responsible for performing daily and operational routines, ensuring the quality of our database.
Eduardo Furtado
I graduated in Law from Largo São Francisco in 2012, and looked to working with investments since I started my career as an attorney.

A fan of classic Literature and Rock – from Homer's Iliad to Led Zeppelin. A hardcore Palmeiras supported, my mood depends greatly on the team's performance. At WE, I am the partner who looks after our private credit and alternative investments.
Felipe Safatle
Everything different fascinates me. From people to experiences. Actually, one of the most amazing was climbing the Kilimanjaro.

I am passionate about sports – I have run a marathon, done Ironman and played basketball for seven years (my height does not help much!).

I am the partner who looks after our families and oversees the company. We founded WE because the one way to bring the new is by thinking new.
João Linhares
I am a musician in my free time. I enjoy cycling, motocross and being in contact with nature, mostly mountains. I have done yoga for several years now, and currently reading is my favorite hobby.

I have my own organic vegetable garden and a grove of native hardwood trees. At WE, I oversee everything related to families and new partnerships.
Lucas Rudzit
I joined WE in 2018 and have already worked in different areas. Today, I am a partner and member of the offshore investment team. In addition to contributing with macro subjects, I analyze alternative investment funds throughout the world.

I am passionate about surfing and I am always looking to the next swell. I have already gone places such as Hawaii, California and El Salvador looking for great waves – and my search goes on!
Márcia Barbosa
I really enjoy reading, dancing, studying foreign languages and acquiring new knowledge that will contribute to my personal and professional development.

I truly prize spending time with my family — especially on Sundays, when we get together for lunch — and with my friends, as well. My professional experience was developed in the Administrative and Finance areas. It is to these areas I currently dedicate at WE.

Miriane Schlagenhaufer
Passionate about rugby and swimming, I will not pass a good movie or a good police novel on a Friday night.

At WE, I support the team that works with the families in their daily demands, and I am responsible for the operational side, in the relationship with our clients and funds with investment banks and management firms.
Wesley Oliveira
I am a Production Engineering graduate from USP's Escola Politécnica. I started off my career as a Fixed Income trader at HSBC's proprietary trading desk. Later, I became managing trader at Sicredi Asset, and trader at GFI Group's Latam Derivatives Desk, in NY. I joined WE in 2020, and currently I am in charge of Trading. I am from Minas Gerais.

I went to military school and won medals in the Brazilian Physics Olympiad. I used to be in the Air Force. In my spare time, I enjoy traveling, watching movies and series, in addition to spending time with my family and friends.